Patrick Mustain
Creative Director
Oceana Staff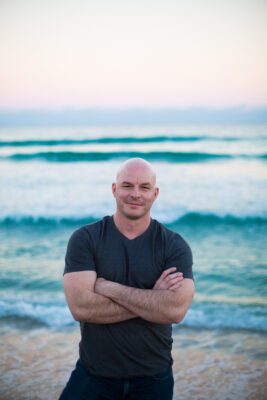 Patrick supports Oceana's North American campaigns as a communications manager, helping with a number of writing projects, and managing and producing digital media content to help expand the campaigns' social media reach. Before joining Oceana he acted as a communications manager at the Yale Rudd Center for Food Policy & Obesity. He is a regular contributor to Scientific American's Food Matters blog, and has had his written and digital media work featured in Business Insider, Civil Eats, Grist, The Huffington Post, The New York Times, Nashville Public Television, North Carolina Health News, North Carolina Public Television, Upworthy, Weighty Matters, and Yahoo! News.
Patrick spent four years in the U.S. Navy, and after a stint as a personal trainer in Colorado, left the mountains to study Kinesiology at the University of Illinois at Urbana-Champaign, following that with a Master of Public Health at the University of Minnesota School of Public Health and a Master of Arts at the University of North Carolina School of Journalism and Mass Communication Medical and Science Journalism program.
Patrick likes biking, climbing on things, and sandwiches. 
Locaiton: United States