Miguel Bosé
Celebrity Supporter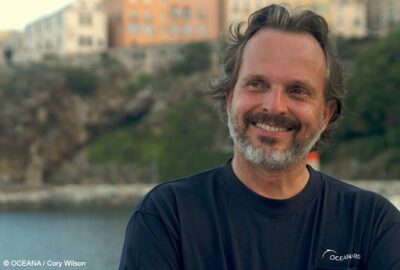 Long before Miguel Bosé became involved with Oceana, he was making a splash as a pop music icon and a film actor. The Panamanian-born son of a famous Italian actress and a renowned bullfighter, Bosé was raised as a globetrotter, his family's friends including Pablo Picasso and Ernest Hemingway.
Earning his first film credits at the age of 15, Bosé's career has included more than 35 big screen appearances, but what's more impressive is that he also began a career as a singer at the age of 21. His first real commercial hit was in 1985 with "Amante Bandido," which became a chart-topper in both Latin America and Spain.
In 2007, he marked his 30th anniversary as a singer with the album "Papito." The album was retrospective in that it covered works from his entire career, but it maintained its vivacity by reinterpreting the songs via duets with artists such as Shakira, Alejandro Sanz and Laura Pausini.
Over the last three decades Bosé has used his celebrity to highlight political and social issues that beg for attention and, thankfully, one of these issues is ocean conservation. In the summer of 2006, he first joined the crew of the Ranger in May, helping document the conservation status of the marine ecosystem around Elba Island.
Later that summer, Bosé returned to the Ranger for one week as they sailed the Mediterranean looking for fisherman carrying "death curtains"—illegal driftnets that can be over 10 miles long and 30 yards high, indiscriminately killing unintended catches like dolphins, sea turtles and sharks.
Bosé participated in all the boat tasks while aboard the catamaran and when his excursion was complete, he lobbied the French and Italian governments on behalf of Oceana. Said Xavier Pastor, Director of Oceana in Europe, "Miguel is a committed defender of the oceans. He has studied its problems extensively and knows the issues well…Miguel's Italian links, along with his popularity and credibility [there] will help us get our message across to its citizens and government."