Chile moves forward with protections for the Humboldt Archipelago, a unique marine ecosystem
Oceana hopes this decision will protect the renowned biodiversity hotspot from threats like industrial development projects; Sustainable activities such as artisanal fishing and wildlife tourism will continue to be allowed, in harmony with the area's environment.
Press Release Date: August 14, 2023
Location: Santiago, Chile
Oceana celebrated the Humboldt Archipelago Multi-Use Marine Coastal Protected Area (AMCP-MU in Spanish) approved by the Council of Ministers for Sustainability in Chile. The new area will cover more than 5,700 square kilometers and is located between the Atacama and Coquimbo regions. This designation aims to protect one of the most biodiverse ecosystems in the country, while simultaneously promoting sustainable development for local communities. The new marine protected area (MPA) will be officially created after the publication in Chile's official gazette.
"This is one of the most important environmental achievements in recent times in Chile, not only because it protects this biodiversity hotspot, but also because it protects economic activities such as artisanal fishing and tourism, which are essential in both regions," stated Liesbeth van der Meer, Oceana's Vice President in Chile. "Over a decade ago, in collaboration with the scientific community and local communities, Oceana first proposed this marine protected area. Over time, civil society organizations and several entities came together to secure its protection and stand against more than five mega-projects that tried to develop in the area. It took four governments to assess this proposal, and finally, one made it a reality," emphasized van der Meer.
The Humboldt Archipelago is renowned for its abundant fishery resources, particularly its benthic resource management areas, which are the most productive in central-northern Chile and contribute 80% of abalone and limpet landings in the entire Coquimbo region. The area is also one of the few places in the country where whales and dolphins can be observed just a short distance from the coast, making it a wildlife tourism hotspot.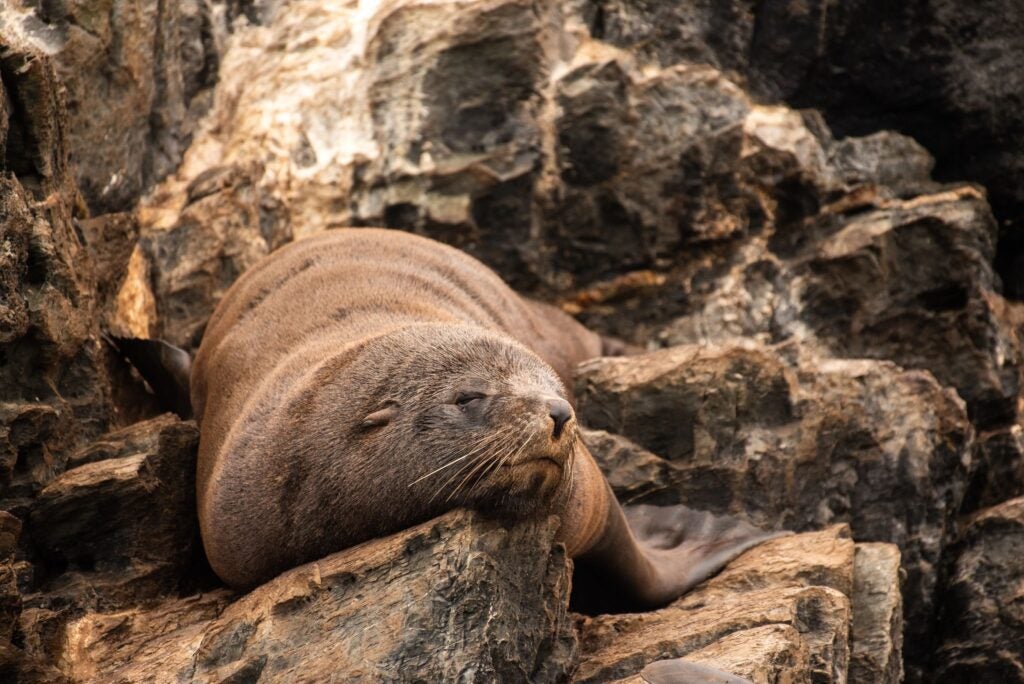 Several scientific studies conducted both nationally and internationally affirm that this area has the highest conservation value in the entire central-northern region of Chile. This is where an oceanographic phenomenon known as upwelling occurs, bringing up deep, cold, and nutrient-rich waters that fertilize the surface waters and enable phytoplankton to flourish. These microorganisms are the starting point of the food web in marine ecosystems in Chile and around the world.
"The richness of the Humboldt Archipelago is exceptional, which is why Oceana has carried out numerous scientific expeditions; we are aware of the sustainable fishing that has been developed in this area and how nature tourism has grown exponentially," stated van der Meer. "The richness of the Humboldt Archipelago is incompatible with the development of mega-projects, which is why the local community, science, and Oceana have requested its protection, preventing it from becoming a new sacrificial zone," she added.
What activities are allowed in a Multiple-Use Marine Coastal Protected Area?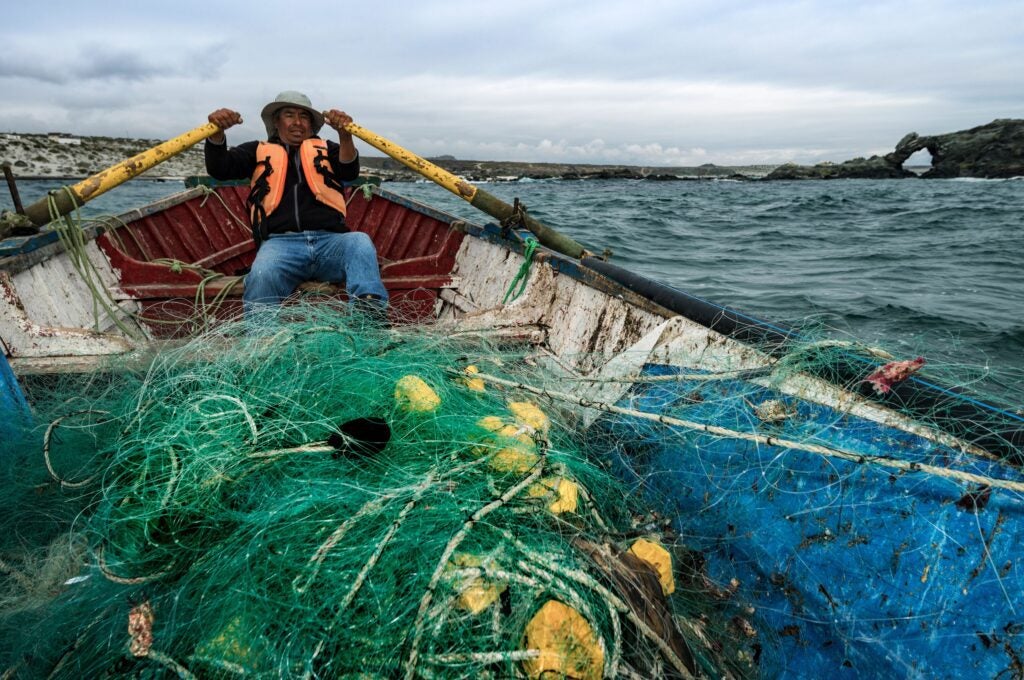 Unlike a marine park, where only research and observation activities are allowed, a Multiple-Use Marine Coastal Protected Area (AMCP-MU), permits low-impact activities such as artisanal fishing and tourism. The purpose is to promote the area's development while causing no harm to the ecosystems, species, and sustainable economic activities that this designation aims to protect. Consequently, high-impact projects cannot be developed within the boundaries of the AMCP-MU, as they contradict the conservation objectives.
"This protective designation raises the environmental assessment standards for potential projects in the Humboldt Archipelago, so we hope that the new marine protected area comes as a relief for the coastal communities that have been fighting to defend their territory from high-impact industrial projects for years," concluded van der Meer.
---
Background:
Due to its high ecological value, the Humboldt Archipelago is one of the most studied areas, and scientists have called on different authorities to protect it.
In June 2018, 200 marine scientists sent then-President Sebastián Piñera a letter expressing their confusion as to why "one of the most studied sites in Chile and one that has the strongest arguments for conservation has not yet been protected." Months earlier, during the final days of former President Bachelet's government, another letter was sent by professionals in marine sciences to the Council of Ministers for Sustainability, requesting the creation of a marine protected area to protect ecosystems that could be irreversibly affected in the future "by unsustainable activities that are incompatible with the protection of unique biodiversity and sustainable fishing."
In October 2021, five distinguished women scientists made a plea to definitively protect the Humboldt Archipelago, "an ecosystem of crucial importance for the planet," stating that there are no compensation or mitigation measures that would allow this unique and productive ecological system to coexist with high-impact projects.
In terms of biodiversity and considering the information available in the initial official proposal of the AMCP-MU presented to authorities, there are at least 352 to 560 marine species within the designated area. The most diverse groups include 187 macrobenthic species (macroalgae and invertebrates), 122 bird species, 21 marine mammal species, and 68 fish species. Many of these, including nearly 50% of bird species and marine mammal species, are considered "vulnerable," with some listed as endangered by the International Union for Conservation of Nature.
In total, the area encompasses eight habitats of ecological importance for conservation. However, most of these important habitats can be found within three sectors: around the Chañaral island, surrounding the Pájaros islands, and between these islands and the coastline stretching from Caleta Totoralillo to Caleta Hornos. These areas are where upwelling events occur, and where the micro-circulation within the large bay of Coquimbo produces the retention of nutrients in the plankton.
---
Oceana is the largest international advocacy organization dedicated solely to ocean conservation. Oceana is rebuilding abundant and biodiverse oceans by winning science-based policies in countries that control one-quarter of the world's wild fish catch. With more than 275 victories that stop overfishing, habitat destruction, oil and plastic pollution, and the killing of threatened species like turtles, whales, and sharks, Oceana's campaigns are delivering results. A restored ocean means that 1 billion people can enjoy a healthy seafood meal, every day, forever. Together, we can save the oceans and help feed the world. Visit Oceana.org to learn more.