Report | May, 2010
The EU fleet and chronic hydrocarbon contamination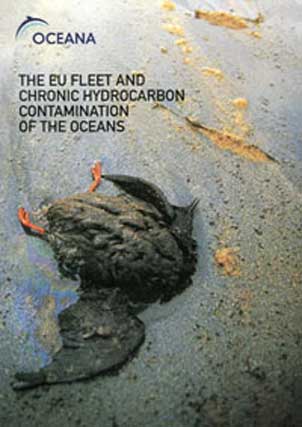 Almost 40% of the vessels flying the flags of one of the European Union states have shown deficiencies or committed violations of the MARPOL convention for the prevention of pollution from ships in the last four years, and this figure rises to 75% if we include all types of deficiencies.
During this period of time, in which an average of 3-4 inspections per EU vessel were carried out, deficiencies were found in half of them, and in 16% of them in the case of deficiencies relating to MARPOL.
This figure, which in itself is significant, is just another example of the failure of international conventions to prevent the chronic contamination of the oceans by the world merchant fleet from hydrocarbons and other toxic substances.
Every year, thousands of deficiencies are detected in vessels that dock in the ports where there is some kind of inspection system. These are divided into around thirty categories, which include those relating to safety, navigation, communications systems, engines, vessel documentation, accident prevention systems, compliance with international agreements, etc. MARPOL deficiencies are particularly worrying, as these refer to systems for preventing sea pollution, and include violations of the convention and illegal dumping at sea.
It is a matter of great concern that some vessels have shown deficiencies in 100% of the inspections carried out on them, this being the case of Lithuanian tankers, Latvian oil tankers, Maltese and Cypriot factory ships, Spanish and Estonian reefers, bulk and ore carriers from the United Kingdom, Finland and Spain, etc. Yet even more alarming is the fact that some vessels have shown MARPOL deficiencies at every inspection, such as Latvian chemical and oil tankers and Maltese supply vessels.
If we take into account the inspection records of EU vessels over the last four years, it can be corroborated that less than 25% of them have passed every inspection with no deficiencies. Among the rest, a large number of vessel types have shown MARPOL deficiencies in 100% of vessel inspections during this period. This is the case with Lithuanian tankers, Latvian and Polish chemical tankers, Irish container ships, Estonian and Spanish passenger ships, special vessels from Portugal and Italy, Latvian oil tankers and Slovenian bulk carriers.
The fleet flying the flags of EU member states comprises some 8,000 vessels with a capacity of 198.2 million dead weight tonnes (DWT), which represents 20% of the world merchant fleet in terms of numbers and almost 24% in terms of cargo capacity1. The significant proportion of international maritime traffic represented by the EU has been strongly increased by the entry of the 10 new member states, which have added some 2,700 vessels, increasing transport capacity by 68%2.