Report | May, 2010
The implementation od the IPPC Directive in the mercury cell chlor-alkali production industry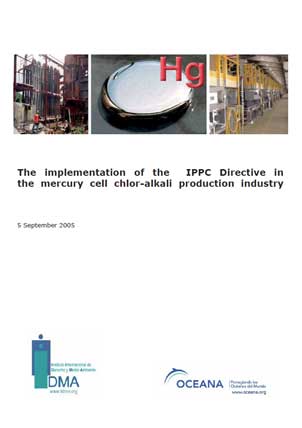 The IPPC Directive is a binding instrument for all the Member States. It requires them to reach a specific, precise result, which is that all existing installations have an integrated permit that fulfils the minimum requirements, which includes the implementation of BATs, by 30 October 2007 at the very latest.
The implementation of BATs means that the competent authorities are obliged to demand that operators of installations implement one of the Best Available Techniques. Member States are also obliged to guarantee that the obligation to adapt existing installations to BATs within the deadline envisaged by the IPPC Directive is complied with.
The European Commission, in its role as the guardian of the Treaties, is obliged to watch over the proper implementation of this Directive. Consequently, it will need to ensure that the Member States, through their competent authorities, demand the implementation of BATs in the operations of installations belonging to the sectors to which the Directive applies.