About the partnership
Oceana is teaming up with DreamWorks Animation's newest movie, "Ruby Gillman, Teenage Kraken," to support Oceana's campaigns to protect and restore the world's oceans. The collaboration includes a new public service announcement featuring the stars of the film, Lana Condor and Annie Murphy. Oceana conducts strategic, targeted campaigns to win science-based policies in key coastal countries around the world. These campaigns target the many threats facing the oceans including biodiversity loss, habitat destruction, pollution, and more. Since 2001, Oceana has protected nearly 4 million square miles of ocean.
Join Oceana
Our Wavemakers power everything we do. Thanks to their dedication, Oceana has won over 275 victories to protect and restore the world's oceans. But there's so much more work to be done.
After signing up, we'll email you about ways you can take action, events happening where you live, ocean news, and more that will help you make the most impact for the oceans.
We need just a few details like your name and country before we can email you so that we provide you with the most relevant information possible.
Become a Wavemaker today! Our oceans need you.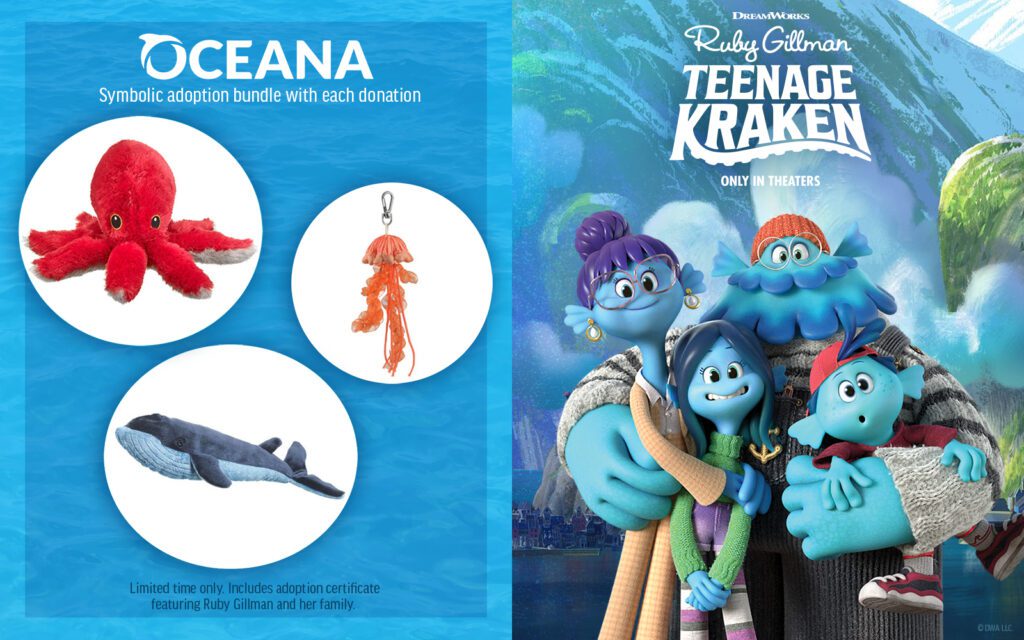 Limited-Edition Symbolic Adoption
This limited-edition bundle is in honor of National Oceans Month and the new film "Ruby Gillman, Teenage Kraken."
When you make a symbolic adoption, your donation supports Oceana's campaigns to restore the health and abundance of our oceans.
Adoption package includes:
Octopus, blue whale, and jellyfish plush stuffed animals
Personalized limited edition adoption certificate