José Machado
Office Administrator
Oceana Staff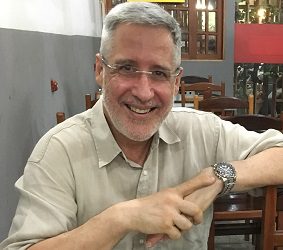 José joined Oceana as Brazil´s Office Administrator in June 2017.
His professional path includes passages through the business, academic, and nonprofit organizations such as CBMM, Motorola, Korn/Ferry International, in which he oversaw administrative, research, information technology and educational projects.
He has a solid educational background, acquired in Brazil, Canada and France, that crosses and integrates the "hard" sciences into the social sciences, including social communication, technology, economics, business administration, education, international affairs and non-profit organizations management.
"I am highly motivated to provide my best to support our team to achieve Oceana´s goals and contribute to save the oceans and feed the world".
Location: Brazil