Report | December, 2010
Impacts of Bottom Trawling on Fisheries, Tourism, and the Marine Environment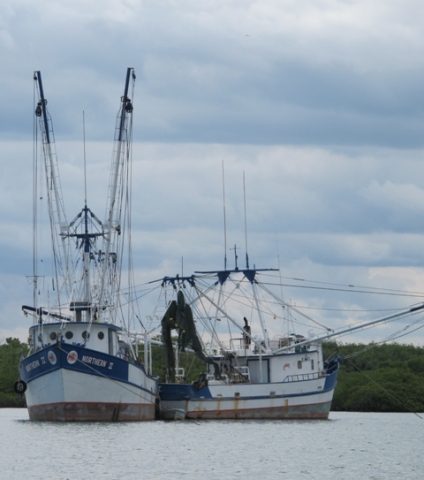 Fishing is one of the most important employers and sources of protein for coastal communities in Belize. Yet bottom trawls and other kinds of unselective fishing gear cause harm to other fisheries and to the marine environment by catching juvenile fish, damaging the seafloor, and leading to overfishing.
Bottom trawl nets can also harm coral reefs, sharks, and sea turtles that attract valuable tourism to Belize. The majority of international tourists come to Belize in order to participate in an ocean-related activity such as snorkeling, diving, or sport fishing charters, bringing hundreds of millions of Belize dollars each year to the economy.
Destructive fishing gears ruin future development opportunities for Belize by undermining both fisheries and tourism, which depend on a healthy marine environment.