Report | October, 2023
It's time to cut the line to illegal fishing!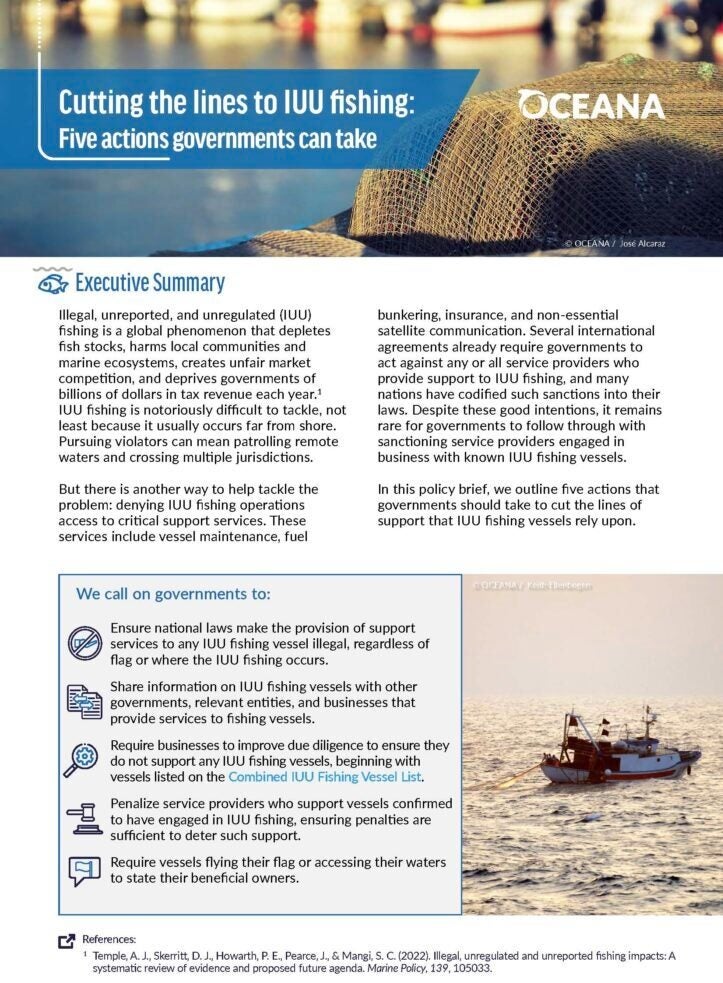 Our new policy briefing shows the five ways that national Governments can stop illegal fishing by ensuring that the businesses providing services to fishing vessels do not support operators that don't comply with the rules.
IUU fishing is a global phenomenon that depletes fish stocks and deprives governments of billions of dollars in tax revenue each year. It is notoriously difficult to tackle, not least because it often occurs far from shore, and pursuing violators can mean patrolling remote waters and crossing multiple jurisdictions. But there is another way to tackle the problem. Businesses and government agencies have begun denying IUU fishing operations access to certain critical support services such as insurance and non-essential satellite communication.
Several international agreements already require action against any or all service providers that provide support to IUU fishing, and many nations have codified such sanctions into their laws. But despite these rules existing, it remains rare for governments to follow through with sanctioning service providers engaged in business with known IUU fishing vessels.