Matthias Gorny
Science Director
Oceana Staff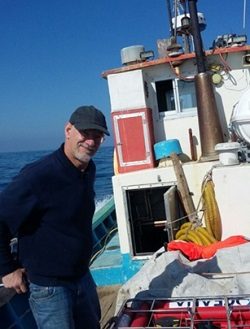 Matthias Gorny joined Oceana at the beginning of 2009, as the Science Director. Previously, Matthias was a marine biologist at the Alfred-Wegner Institute of Polar and Marine Research in Bremerhaven, Germany, where he primarily studied the ecology of decapod crustaceans and benthic communities in antarctic and subantarctic waters.
In 1996 he worked as visiting professor and researcher sent by the German government to the Magallan University in Chile, working eight years on various research projects related to the southern fjords in Punta Arenas. Then he decided to begin consulting on projects of sustainable management of marine resources. For three years Matthias worked for several national and international foundations on programs about biomonitoring and the impacts of salmon aquaculture on marine ecosystems.
Matthias is also an experienced pilot of underwater vehicles, exploring and filming the sea beds and marine life around the world, from the Pacific coasts of Oregon towards Cape Hoorn, in Antarctica and around Easter Island, among other places for the past 15 years. He has led dozens of on board expeditions and published about 60 scientific papers. He is also one of the few experts in Chile handling conservation planning software and is also an experienced GIS specialist.
Location: Chile